Home »

Symbiostock Network
---
Symbiostock search engine http://symbiostock.info, maintained by Ajotte.
Arletta Cwalina offers professional, best quality images of nature, animals, flowers, landscape, travel (Poland), also objects (studio shots), food photography, as well architecture. Enjoy!
Warning
: array_map() [
function.array-map
]: Argument #2 should be an array in
/home/phodopus/domains/ajotte.com/public_html/wp-content/themes/symbiostock/symbiostock_author_box.php
on line
29
Symbiocard not available...
I'm a Santa Fe-based nature photographer with thirty years experience shooting birds, bugs, beasts, plants, and places… mostly in the American Southwest, West, Rockies, and Gulf Coast. It's great to be part of the Symbiostock network and offer my best images on this site.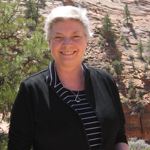 ---